Well, I went and picked up that small Eb off of craigslist, so I thought I'd post some pictures of it. It's in very ok shape considering. I honestly thought it would be a lot more dented, but most of the dents look like they should come out pretty well with my magnets and balls. The valves are free, but the slides are all stuck. We'll see if they loosen up after a bath. Any suggestions for removing the tarnish? I've got comments and some questions along with each picture. Thanks for looking!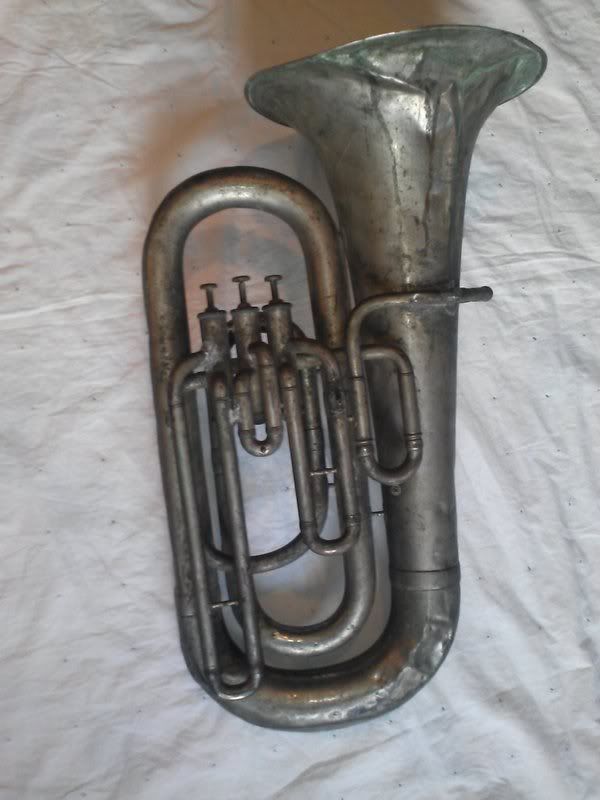 The lead pipe looks like it had a leak or something that someone globbed solder onto. Would it be possible to replace just the first "branch" of the lead pipe?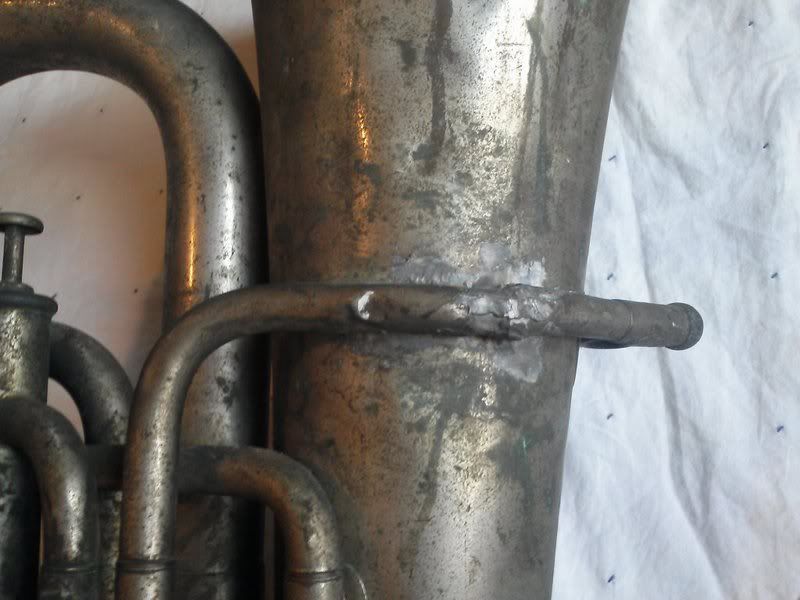 It's missing the spit valve, but even with that covered up, I can hear more leaks somewhere.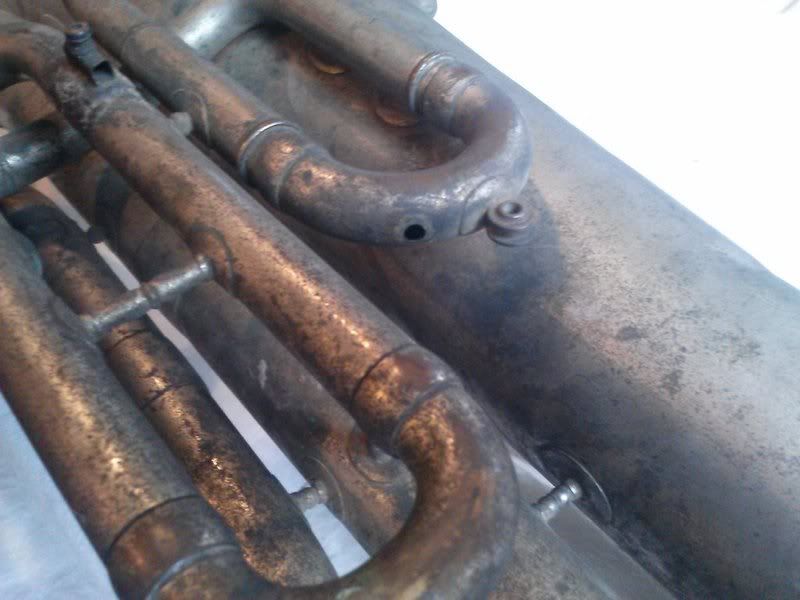 The engraving: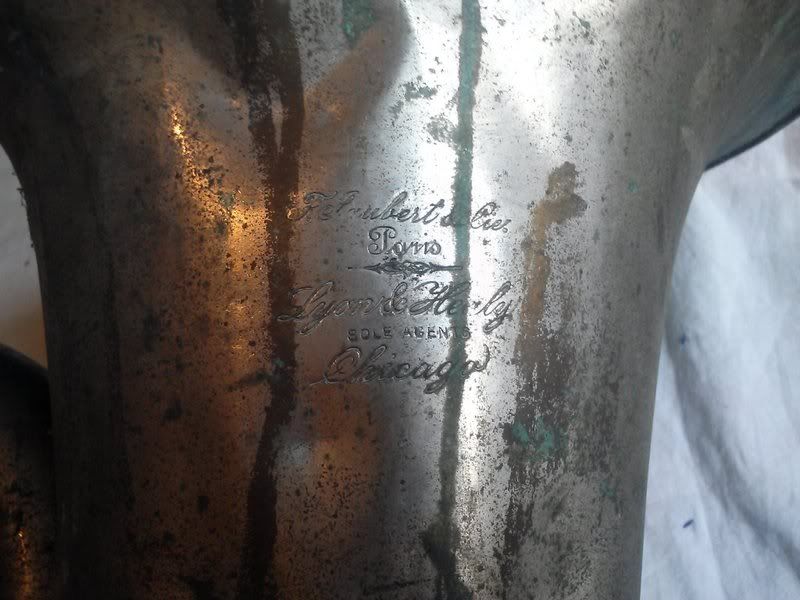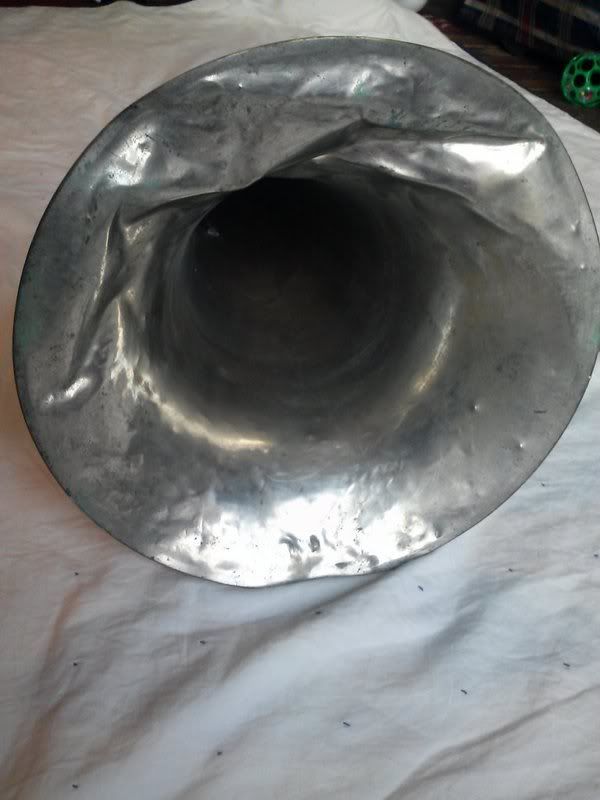 I'm not sure what's going on with that valve button. It looks like it's simply not screwed in all the way, but with all the gunk, it won't just screw in. I'll have to do a lot of cleaning... I was able to unscrew the second valve cap and take out the valve, and boy is it nasty...It's a nice shade of caked-on yellow. Like I said, I've got a lot of cleaning to do...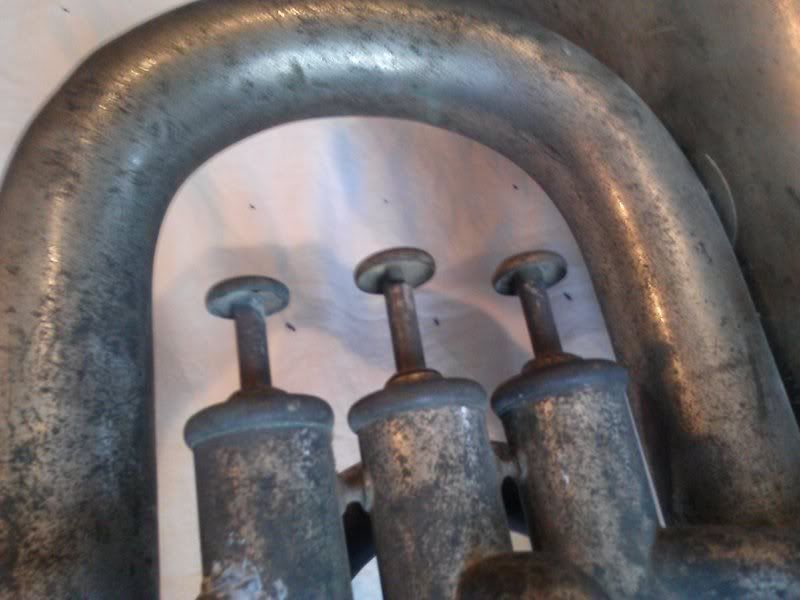 This is the part I'm most worried about. I'm worried that knuckle got torn off the valve casing or something and this was someone's quick fix. I haven't put any heat to anything yet, but does that look like solder or JB Weld or something?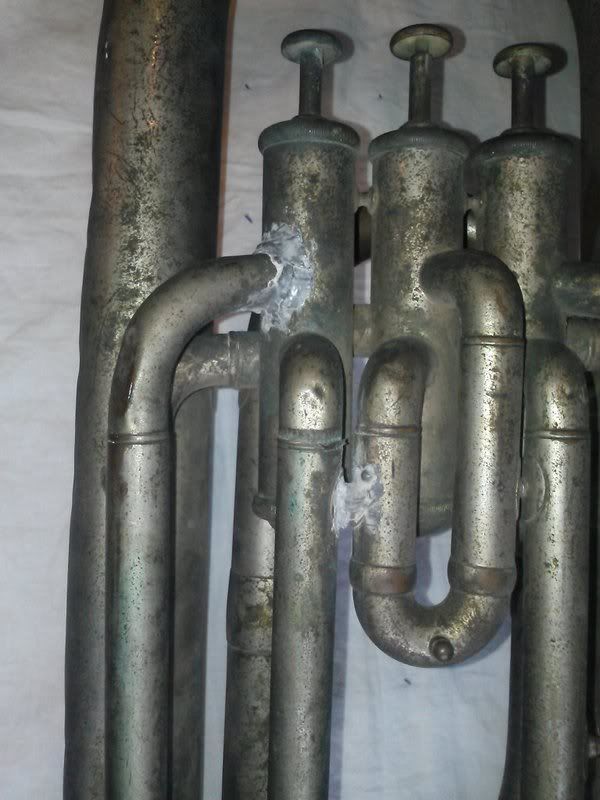 It's got only two loose/broken braces: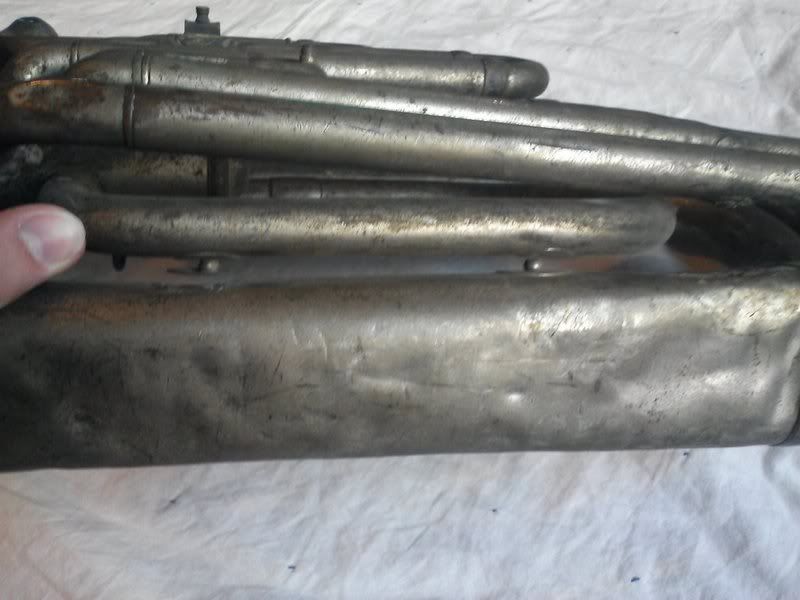 One missing brace: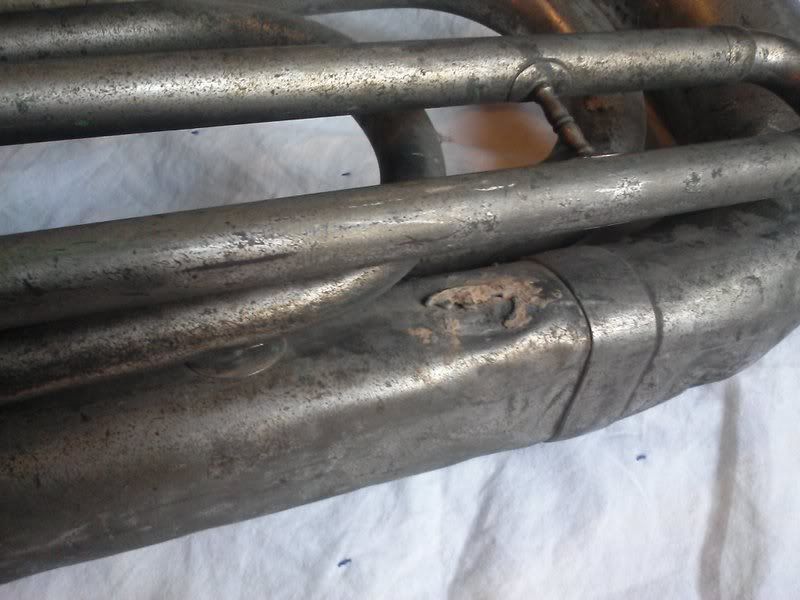 Like I said earlier, most of the dents look reachable with my magnets and balls. That is, unless I feel like tackling the ever-present flat side of horn.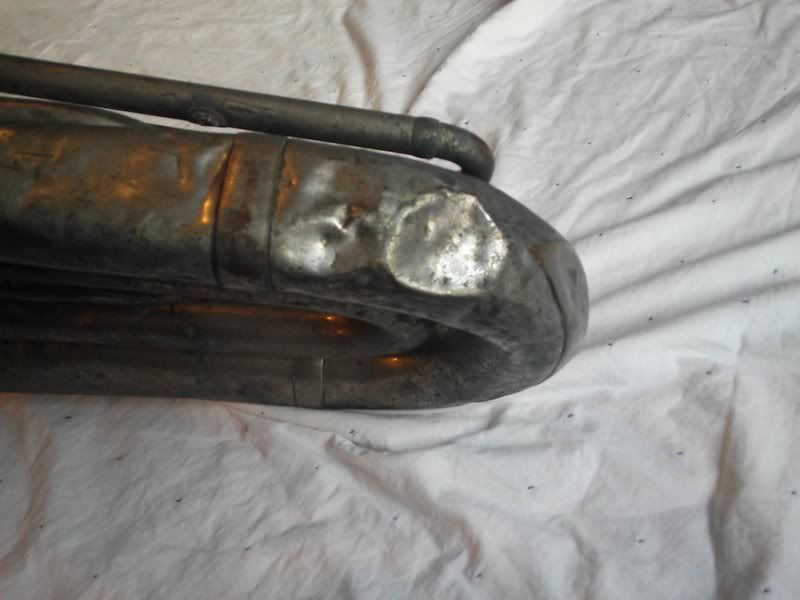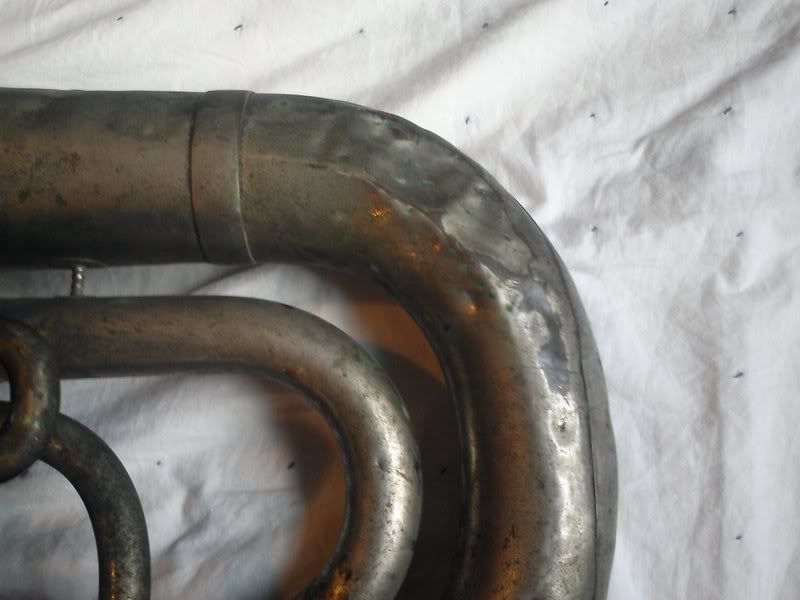 This is my first Eb tuba, and I don't have my calipers at home at the moment, so what size mouthpiece would work best on these size horns? You can see that my Kellyberg didn't go in too far.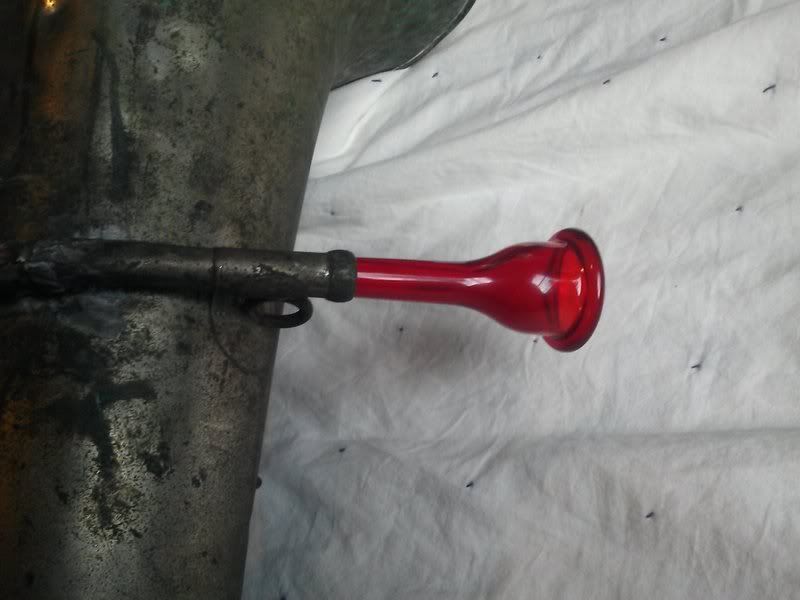 I'm not exactly sure what I want to do with this down the road. I might keep it, resell it, or (here's my project that will probably never happen) flip the bows, get a 4 or 5 valve cluster and cut it down to a nice, small F tuba!
Thanks for looking and offering any insights, answers, etc!