Progress! New life has been breathed into this project! The third knuckle that got broken off was kind of the deal breaker for this horn. I didn't really want to do much until I got that soldered back on successfully. Today I went over to my tech's shop and after a failed first attempt, we got it soldered on! (The hard silver solder didn't want to take, but the lower temp stuff worked great)
Here are some shots of it in the jig we made up to hold it in place: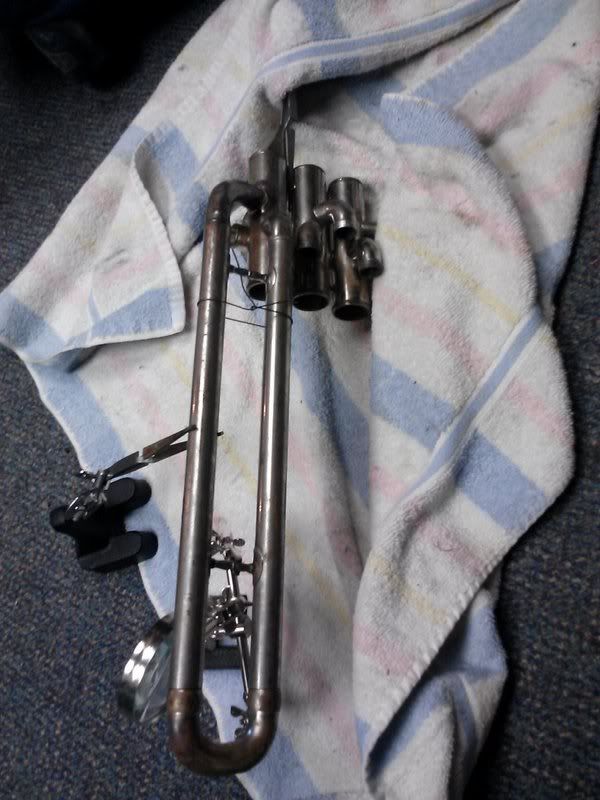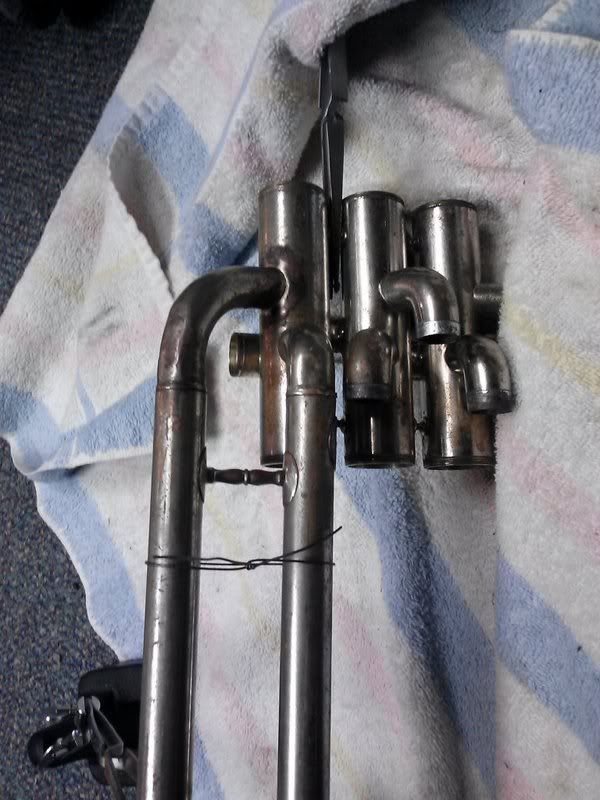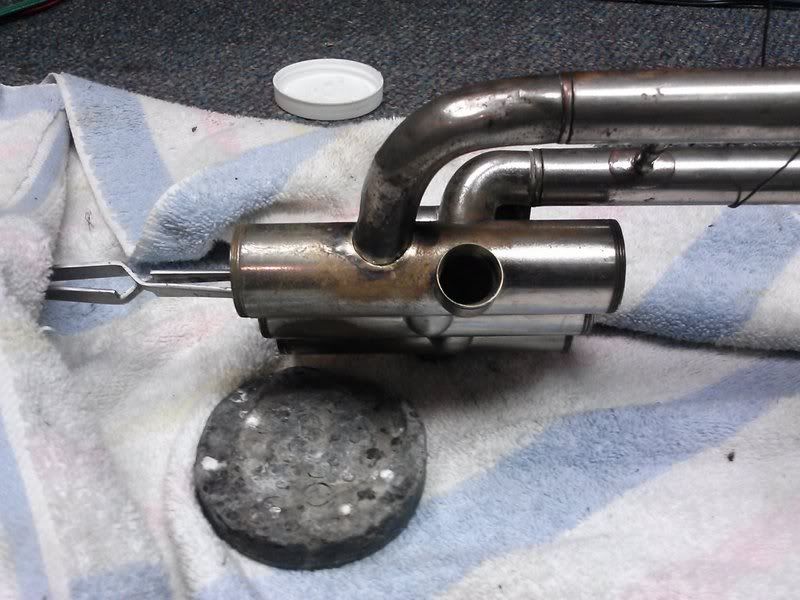 Here is the finished product!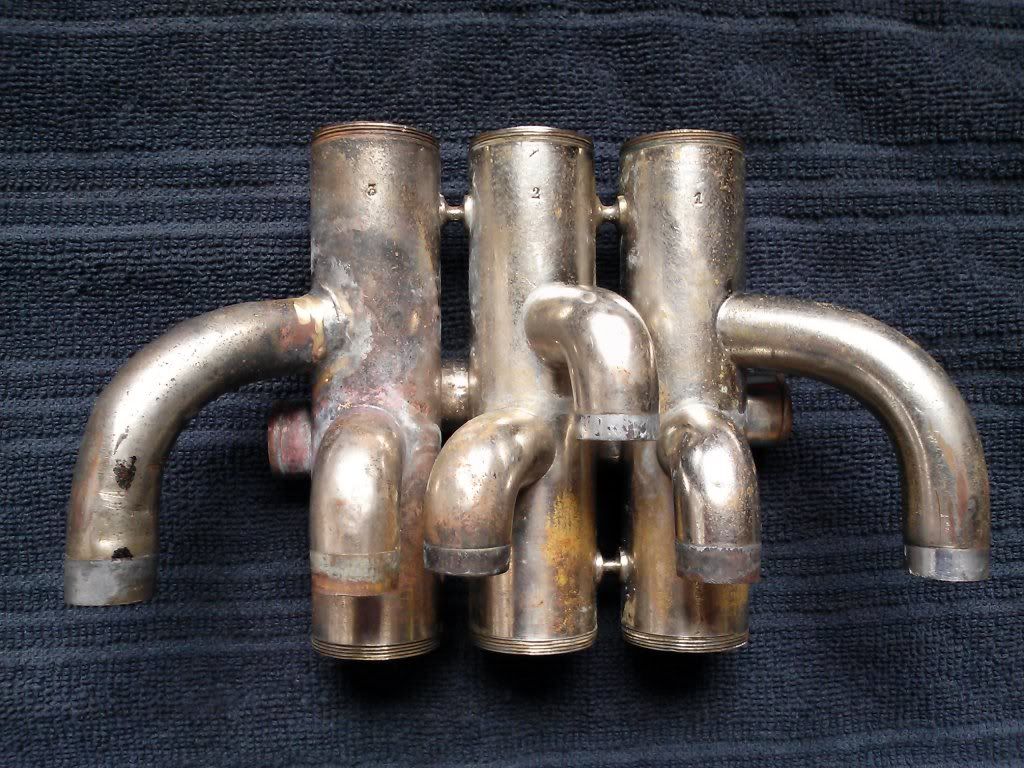 The join is very solid, we pressed and jiggled and pulled on it a lot more than it would be subject to once I get it put back together, so we're quite confident it will hold up. Like I said, this was a deal breaker. After the first failed attempt I was pretty bummed, thinking that this was all for nothing, but now I've got a renewed vigor for the project!
I also decided to take off the silver via buffing. I've got the two smallest branches done so far: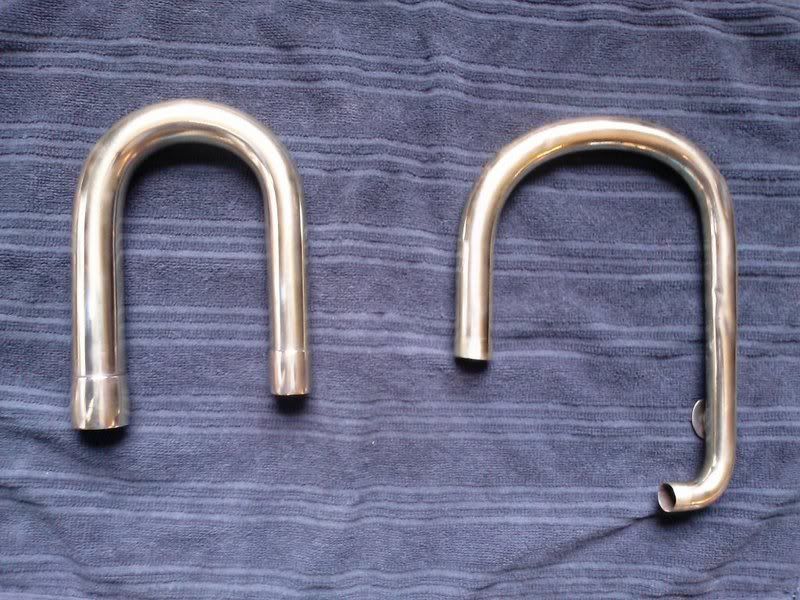 It's hard to tell with the sunlight, but that is brass, not silver.
With my wife and kids out of town for a week, I should be able to get this all down to brass by the time they get back.
The last thing will be to get the slides all pulled and I can start getting it put back together, then it's leadpipe time! (I held off ordering one of those because of the knuckle situation as well. No point in putting a leadpipe on an unplayable tuba!)
As always, questions and comments are welcome!