Alte Tuba von F. Pfaff Kaiserslautern
Posted:
Thu Jun 22, 2017 4:07 pm
http://www.ebay.com/itm/332269474906
This is intriguing. What key? And evidently they might not ship to the United States. But if there are Tubenetters for whom this is convenient to follow up on, i sure am curious.
Sadly i am guilty of practicing my German even less than my tuba.
I mean.... Leider ist mein Deutch nicht sehr gut...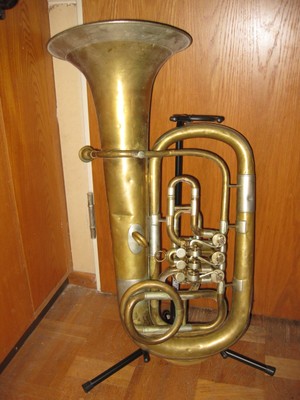 But i am not so bad at looking at pictures.