1915 Conn "Professional" 4 valve Eb Bundle - $1250.00 + Shipping
: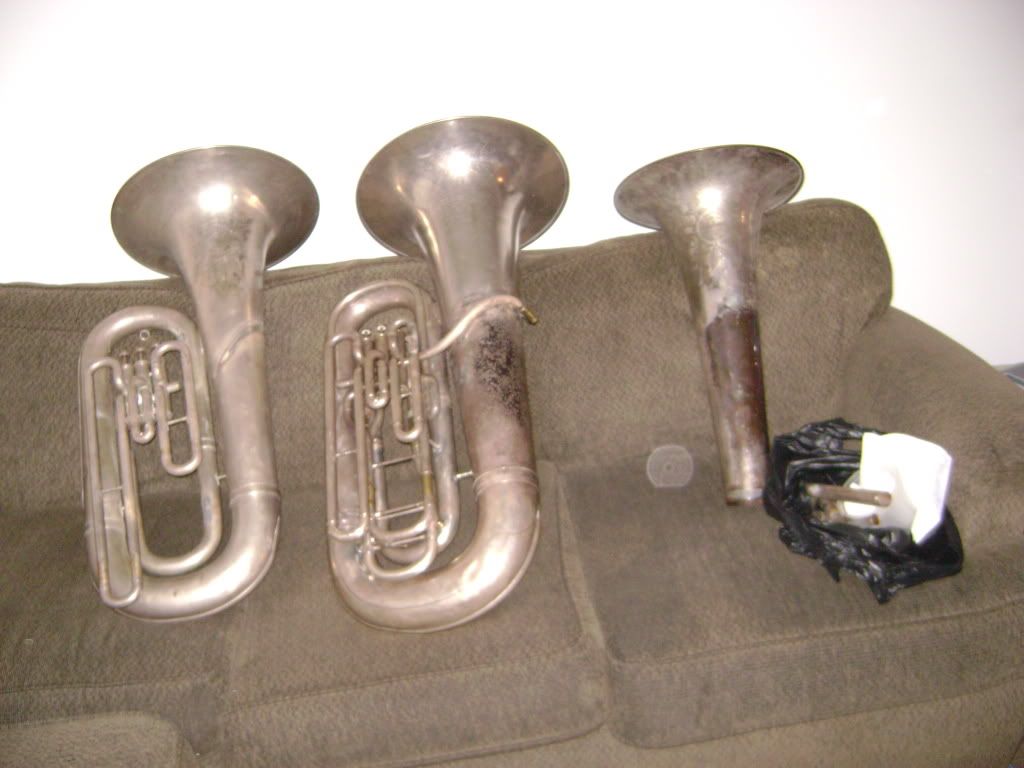 Here was an attempt to take the tuning slide out of the leadpipe and add one after the valve set. Worked fairly well, improved the overall response. Still needs tweaking. I just found a better horn that suits my Eb needs. Included are the original parts and the 1953 Pan American that I harvested the dog leg, etc from. An extra Conn Eb bell is also included here. Would make a great F-tuba replacement Bell for that Heirloom sound you're looking for!
Next up is a
1925 Conn/Pan American 5/4 BBb $950.00 + Shipping
: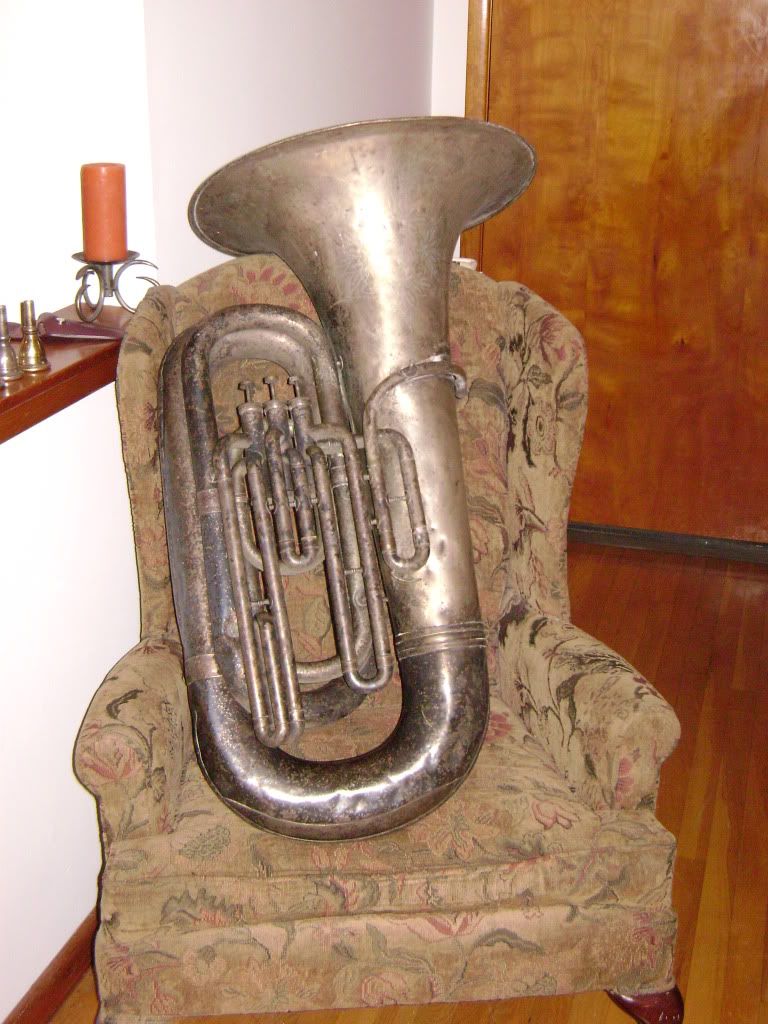 Marked American Superior, this would make a great front action conversion with a Meinl Valveset. Ask David Kapp he has one that Martin Wilk put together for him. It's a Beauty!
$950 + S&H gets you the horn. For $12-1300.00, I will get it cleaned, serviced, aligned, with some dent work and shipped. Depends on how much you want to spend.
.
Make me an offer I can't refuse on these horns
:
Two Conn "Donatellis" One Eb 1915 - $900 and One BBb 1915 $2000.
Add a valve and change over the tuning slides is what I had in mind.
and here's a comparison to the Pan Am BBb:
So there you have it! My purge is complete! Let all of these horns find new homes that can help them reach their best potential.
Email or PM with any questions, and I'll send you my info.
All horns are located in Garfield, NJ.
Thanks for playing!
Frank Ortega
"Collector in Recovery"