Forum rules
This is for posting links to off site deals that you are not personally selling,but wanting to pass along good deals
4 valves

Posts: 798
Joined: Mon Jul 20, 2015 1:48 pm
Location: North Eastern U.S.
https://ebay.com/itm/264343679457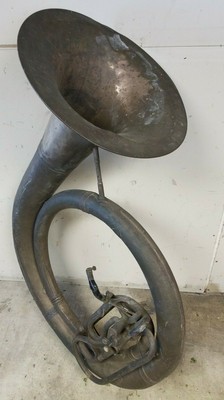 Missing pieces here and there, but one doesn't come across these very often, eh?
Thanks for playing!
bugler

Posts: 216
Joined: Sun Jun 22, 2014 12:30 am
bloke wrote:This factory was not far from Elkhart, Indiana.

The valve appearance in the picture (missing valve) strongly hints at being Conn-compatible...but who knows without trying?
Having owned a few and seen a few Cotourier instruments, the pistons are graduated in bore. The third SHOULD have slightly larger ports than the 2nd.
But I've been wrong before

A bunch of metal fart noise machines