Hey Gang,
I am selling my Willson CC tuba with a cordura Cronkite gig bag. This is a great horn and really works well in large ensembles. I am only selling because I am moving a new direction in my playing and need the money. The lead pipe receiver was knocked off when the previous owner had it and the tech that repaired it did an interesting job. It works but doesn't look the best. There are a few dings and bumps, but that's to be expected with a large horn that is 20 years old. I would prefer not to ship but am willing to drive a bit to meet someone. Price is $8000. I am located in Denton, TX which is in the Dallas Metro. Please message me here or at
dkeithsandersjr@yahoo.com
" target="_blank with any questions.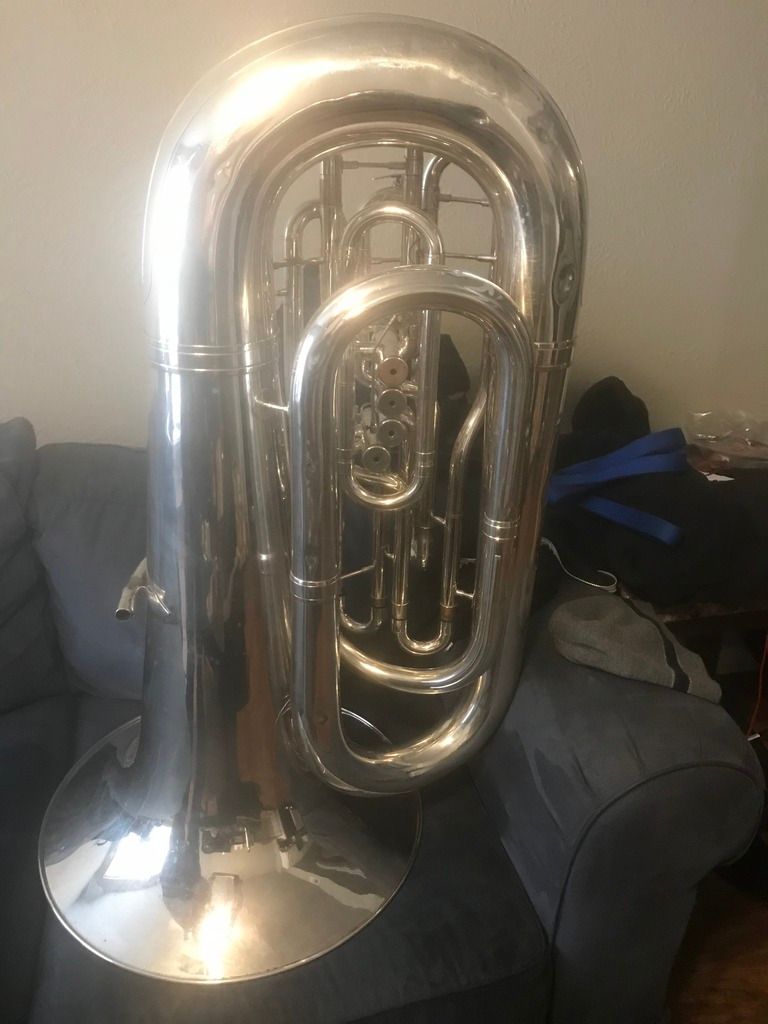 Thanks!